A Night to Remember: Roland and Conrad's Magical Wedding at Oswald House Kirkcaldy
Introduction:
Love was in the air, and joy overflowed as family and friends gathered at the historic Oswald House in Kirkcaldy to celebrate the union of Roland and Conrad. The picturesque setting provided the perfect backdrop for a day filled with love, laughter, and unforgettable moments.
Setting the Scene:
Nestled amidst the lush greenery, Oswald House exuded an old-world charm that perfectly complemented the timeless love between Roland and Conrad. The venue's classic architecture and beautiful gardens set the stage for a wedding that would be remembered for years to come.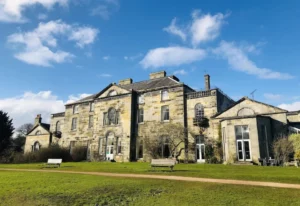 The Celebration:
Following the ceremony, guests were treated to a lavish reception that showcased the couple's unique style and personality. The grand ballroom at Oswald House was transformed into a dazzling space, adorned with elegant decorations and subtle touches that reflected Roland and Conrad's taste.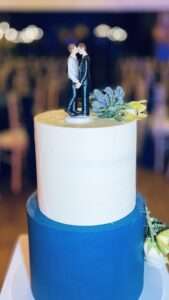 Dancing the Night Away:
One of the highlights of the evening was the lively dance floor, where guests and family members came together to celebrate the newlyweds. The infectious energy of the band had everyone on their feet, moving to the rhythm of love and joy. Laughter echoed through the halls as the dance floor became a place where memories were made and friendships were celebrated.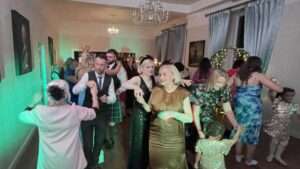 A Feast for the Senses:
The culinary delights served at the wedding were a testament to the couple's commitment to providing an unforgettable experience for their guests. From delectable appetizers to a sumptuous mains and decadent desserts, every bite was a celebration of love and togetherness.
Expressions of Love:
The atmosphere at Roland and Conrad's wedding was filled with love and warmth. From the heartfelt toasts to the personalized favors, every detail spoke volumes about the couple's love story. Guests left with not only memories but also tokens of appreciation that reflected the thoughtfulness of the newlyweds.
Conclusion:
Roland and Conrad's wedding at Oswald House Kirkcaldy was nothing short of magical. Surrounded by the love of family and friends, the couple embarked on a new chapter of their lives. As the night came to a close, the echoes of laughter, the melodies of the band, and the love that filled the air lingered, ensuring that this celebration would be etched in the hearts of all who attended.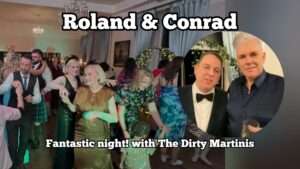 Contact Kerri @ Oswald House on Email: info@oswald.house
https://oswald.house/