Looking for a wedding or party band can be overwhelming either online or looking for recommendations from friends and family.
With hundreds to choose from it is difficult to decide on the right band for you.
Think of it as shopping, you know you can trust and go to John Lewis for a product and you will receive excellent service and the best price.
Or you can take a gamble and go to a local lesser well-known shop for a low price and service can be disappointing.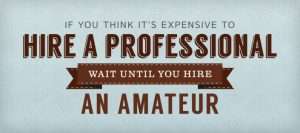 How much do you cost?
Scottish wedding and party band The Dirty Martinis are often asked this question on a regular basis.
So we thought a handy blog might help out if looking to book a great band for your big day or party.
Firstly people are often surprised at our fees, as they are very competitive and often much less than they thought.
First time booking a band
We understand this may be the first time for many people booking a band, so we do our best to talk through all your questions and promise to be gentle.
Booking a band of musicians to perform can be scary and throws up lots of questions you may have.
The Dirty Martinis are 5 professional musicians, performing most weekends and the occasional weeknight.
Through-out the booking from your first enquiry to confirming your booking we are always on hand to answer any queries or requests, there is no such thing as a daft question.
Collectively we have all performed in wedding bands for over twenty years and with this comes great experience and knowledge of creating memorable parties and celebrations.
Remember you are booking five professional musicians for their time and to perform.
A good rule of thumb is that the cost per musician in a wedding band is roughly £200 to £250, so an acoustic duo may charge in the region of £400 to £500, a three-piece band may charge £600 to £800 and a four-piece band would cost about £1,000 to £1,200 to hire for the evening's entertainment.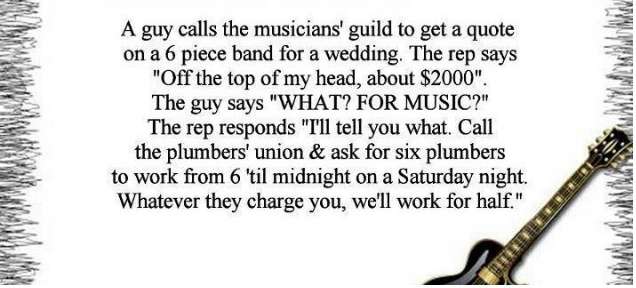 Contract
Any professional supplier will give you a booking contract. This provides peace of mind for you as a client and us as your supplier. We create and offer a booking contract for every booking we take. Our contract agree's the basics – the date and venue for your wedding/event the fee and performance schedule we also state our cancellation charges.   
We ask for a booking fee to confirm your booking and use BACS payment and confirm receipt via email.
Nearer the time of your big day/event we tend to make contact a month in advance to go over the details one last time and answer any questions.
We take all payment prior to the gig. This saves anyone carrying around a large amount of cash on the day, and one less thing to worry about allowing you to enjoy your evening.
Things to consider – Your Venue Location
The Dirty Martinis are based in Fife/Edinburgh, so travel time for the five band members from home is included in our fee.
We will always arrive at your venue for 6:30pm to allow us time to unload equipment and set up then sound check for 8pm start.
If your wedding is in Inverness it'll take us a 2 ½ hours travel time just to get to you and the same to get home. Leaving home 4pm and home around 3:30am, nearly twelve hours.
In between this we have to put on a great show for you and your guests.
If your venue is closer to home or within the Central belt then we tend not to include travel time unless it takes us over 1 hour.
Finish at midnight
We are often asked to play past midnight until 1am and we do charge for the extra time. To be honest the latest we would recommend is 12am. Experience of hundreds of weddings and party has shown us it's best to end your evening with a bang than a whimper. Remember your guests have been on their feet all day and only the hardcore crowd can really party till 1am.
Set up time
We play over 60 weddings every year with only half of them actually starting on time. Speeches can run over, photographers can hold things up looking for the perfect shot, and uncle Jimmy can disappear for 20 minutes. Don't be rushed, take your time and enjoy the day.
It takes us about one hour to unload equipment and get set up and sound check which is about the time it takes to turn a room around making it ready for the party.
Why is a wedding band more expensive than a pub band?
First of all, it's important to state that there are some excellent pub bands on the scene. Many of the most famous bands started on the pub and club scene playing a mixture of covers and original tracks. We all start somewhere to cut our teeth playing live on stage and enjoying making live music.
Any decent wedding band will generally have invested in top-of-the-range equipment, which usually means high-quality PA system, musical instruments and lighting.
We also invest in public liability insurance (a requirement of all UK wedding venues), equipment maintenance and Portable Appliance Testing of equipment.
In the past year we have invested over £2500 to buy the latest and best sound and lighting equipment and to offer the best show for all our clients. The Dirty Martinis appearance is also important to us, we believe it is important to look smart and professional.
Another reason that wedding bands may charge more relates to the pressure involved in performing on such a special day for all included, not least the bride and groom – lots of time goes into rehearsals to make sure each player is in tune and in time with each other.
Also working and perfecting a song list can take years of trial and error to get the right balance, we have years of experience and can quickly adjust our song list to suit any age or dance floor.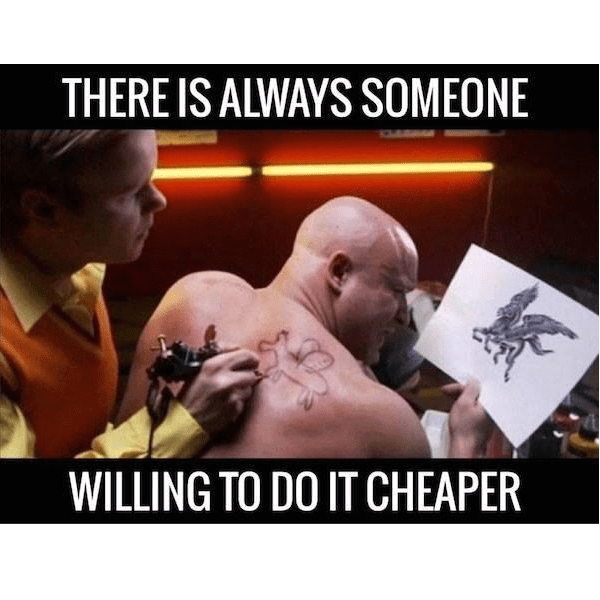 The Dirty Martinis offer all potential clients to book directly with the band, a band member deals with all our bookings and enquiries and always on hand to answer any questions you may have.
The average wedding in the UK can cost anywhere from £20-£30k, we understand everyone has a budget and to save you money you can book the band direct.
In the past 5 years since we started The Dirty Martinis have NEVER cancelled or broken our contracts with our clients. We do however have a good pool of excellent local musicians who can help out if someone in the band falls seriously ill.
Availability
We tend to get booked up during popular summer months very quickly as some clients like to plan for next couple of years. We are always on hand to answer any availability queries through our email/messenger/text or quick phone call.
If we are already booked then we are more than happy to recommend some other great bands and will often check they are available for your date and put you in touch.
Your best bet is to drop us a message with the specifics of your event and we will give you our best price.
Thanks for reading. TDM